Spelt Pasta with Arugula Pesto & Roasted Cherry Tomatoes
02/2/18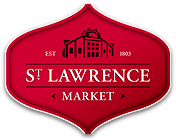 Makes 4 to 6 servings
1/2 cup (2 oz/60 g) walnut pieces
1 garlic clove, minced
2 cups packed arugula leaves
1/2 cup freshly grated Parmesan cheese, (approx)
1/2 cup extra-virgin olive oil, (approx)
Salt, to taste
1 lb favourite fresh or dried pasta
Roasted Cherry Tomatoes (recipe follows)
In a food processor, combine the walnuts, garlic, arugula and Parmesan and pulse to blend. With the machine running, pour in the olive oil through the food tube in a slow, steady stream and process until smooth, stopping to scrape down the sides of the bowl as needed. Taste and adjust the salt. Thin pesto with a little warm water, if desired. Set aside.
TO SERVE: Bring a large pot of salted water to a boil. Cook pasta according to package directions. Drain and transfer to large bowl, saving 1 cup cooking water. Add pesto; toss well to coat, adding a little of the water to thin sauce if desired. Serve immediately with Roasted Cherry Tomatoes and additional Parmesan cheese.
ROASTED CHERRY TOMATOES: Slice 1 container tomatoes in half (or quarter big round ones), drizzle with olive oil, sprinkle with salt and season with fresh pepper. Roast them in a single layer on a parchment-lined baking sheet at 400°F for 20 to 25 minutes until well caramelized.