Chinese Braised Pork with Rutabaga
01/24/20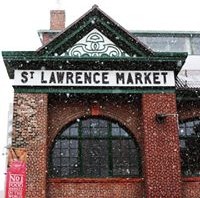 2 lb /1 kg lean pork, cubed
1 tbsp / 15 mL dark soy sauce
2 tsp / 10 mL sesame oil
½ tsp / 2 mL ground white pepper
1 tbsp / 15 mL cornstarch
Vegetable oil
1 cup / 250 mL light chicken or pork stock
¼ cup / 60 mL each dark soy sauce and light soy sauce
3 tbsp / 45 mL Chinese rice wine or sake
1 tbsp / 15 mL Chinese black vinegar or balsamic vinegar
2 tsp / 10 mL fermented bean curd
2 tbsp / 30 mL rock sugar or brown sugar
2 cloves garlic, minced
6 sliced ginger root
1 medium piece cassia/cinnamon bark
2 each black cardamom pods star anise
2 tsp / 10 mL coriander seeds
½ tsp / 2 mL Sichuan peppercorns (prickly ash)
½ tsp / 2 mL white or black peppercorns
4 whole cloves
1 rutabaga, peeled and cubed
2 green onions, cut into short pieces
Mix pork with soy sauce, sesame oil and white pepper; mix in cornstarch; let sit 10 minutes. Heat about ½-inch/1 cm oil in skillet or wok; in batches, brown pork and drain.
Place pork in large saucepan; add stock, dark and light soy sauces, wine and vinegar. Stir in bean curd until dissolved; add sugar and garlic and bring to boil. Reduce heat to simmer. Tie ginger, cassia bark, cardamom, star anise, coriander seeds, Sichuan and white peppercorns, and cloves into cheesecloth bundle and add to pot. Simmer, covered loosely, for 30 minutes.
 Add rutabaga to pot and continue simmering until meat and rutabaga are tender. Stir in green onions. Serve with rice.